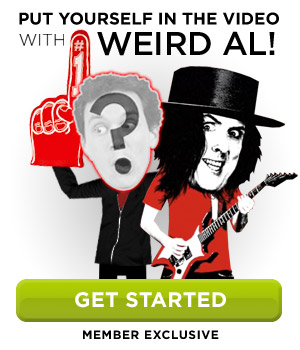 If you're a paying member of JibJab.com, then they can make your dream come true… put you in a Weird Al video.
We teamed up with Weird Al to produce the first music video that you can star in! Cast yourself and star along side Al in the hilarious, fast paced video. You may think you know Charles Nelson Reilly, the comedian and frequent "Match Game" panelist, but you don't know jack about Chuck until you've seen this!
Cost: $16 for a year's membership, $8 for 30-days. Both auto-renews.